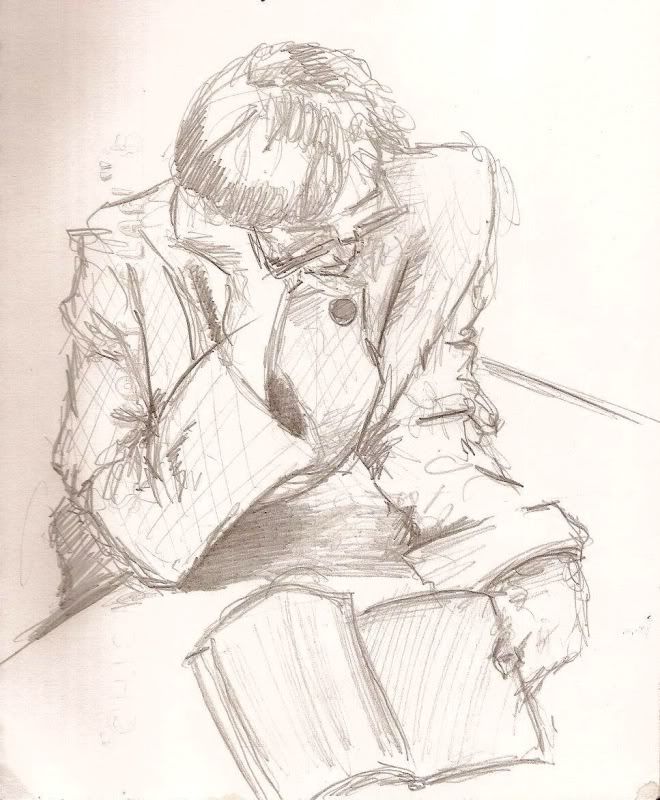 I went to a dance performance last night at Valentine's featuring my friend Robert Tyree in a partially improvised piece interpreting the concept of conversation and applying it to modern dance. I'm wouldn't be able to do justice to the performance by attempting to describe it, so let's just say that it was very good and leave it at that. While waiting for the show and enjoying some happy hour perks I sketched
my friend Ben
reading a Batman comic.
Speaking of shows, check out
The Nimble Owl's post
on the newest installation at the Emerson Space Case at the corner of NE 30th and Emerson. The piece is based off a Curious George illustration and was done by Portland artist Luke Forsyth. We all chipped in to put it together and are pretty happy with the results.