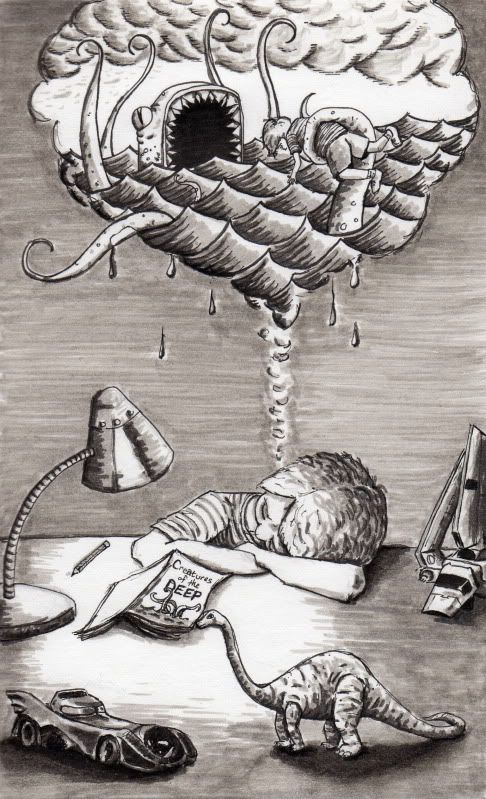 Here's my new and improved version of yesterday's sketch. I wanted to preserve a little of the sketchiness of the original which I think I have, even though it's a much more complete idea here. And yes that is an Imperial Shuttle on the right. Awesome.
Speaking of awesome, I have some big news. I proudly present to you the grand unveiling of my new website, complete with cleaned up scans, art bios, and contact information. Feel free to spread it around to your friends and family like a virus. Just pretend it's one of those youtube videos with a cat fighting a baby.
(Have you seen that video? It's pretty hilarious)
The address is:
http://ilanschraer.weebly.com
One day when I get big I'll buy my own domain name. When I get REALLY big.