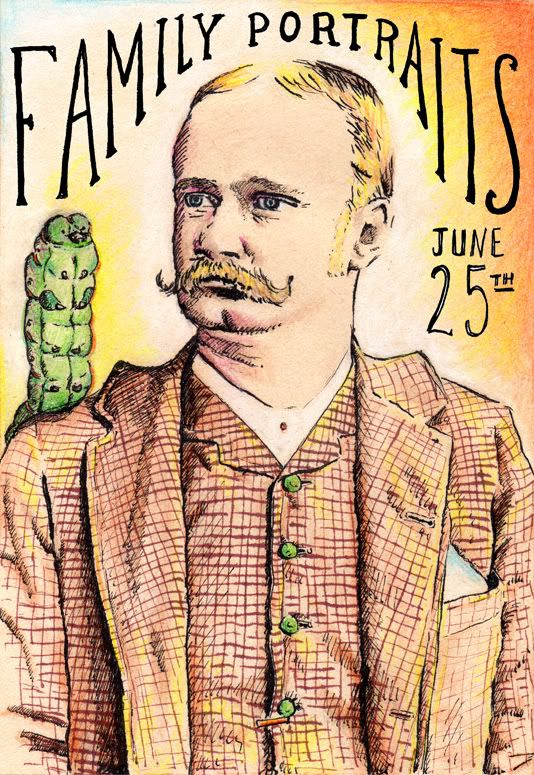 "J. Titus Bloemkamp and his trusty sidekick Mr. Marvelous first met on the transoceanic ship, the "Bellerophon," where they spent a choppy winter stowing away below decks beneath sacks of potatoes . . ."

Come out to Cherry Sprout to see the opening of my new show "Family Portraits" featuring work from the last year as well as stories by myself and Aaron Greyson of San Diego.

This event is in conjunction with Cherry Sprout's "Celebration of Love" in the park next door featuring the musical stylings of

The J.E. Love Company
The Original Duke of Hominy
Alan Singley
Pillow Fight
Larry Yes and the Tangled Mess
and Blake the Singing Sensation.

Music, art, sun, fruit, drinks, and anthropomorphized characters. What more could you want?
Cherry Sprout is located at 722 N. Sumner St., Portland, OR 97217. Right off Albina between N. Killingsworth and N. Alberta St.