Well, I didn't receive very many replies to my photo blog challenge, but I'm way behind on the ones that I did get so I guess it's okay. My friend
Aaron
submitted a photo hoping it would be used for my Horrible Mustache Experiment series, and I guess I was won over because I'm pretty happy with the way it turned out. Even if it's not solely a mustache I think we can all agree that it's pretty horrible.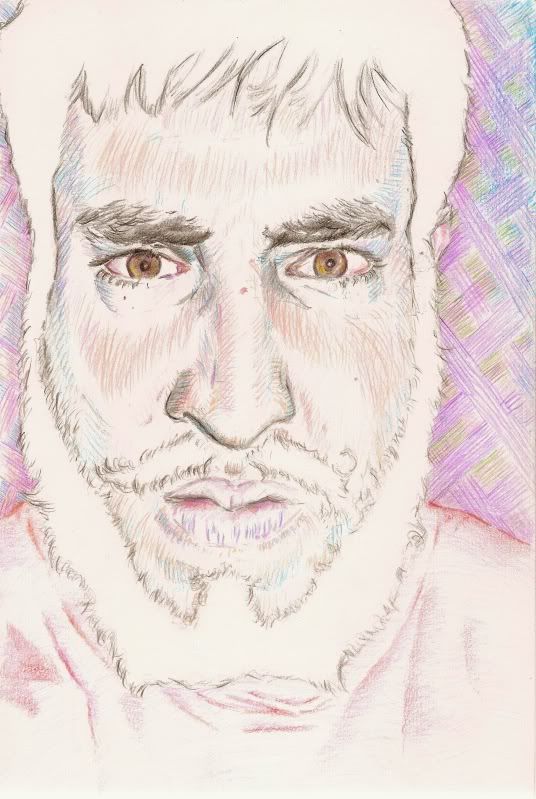 My new house is coming together and I'm starting to find time to work regularly on art again. Right now I'm working on a new illustration for a wedding invite and another piece for music blog,
Chicken's Don't Clap.