Okay, let's not beat around the bush. I've been absent. REALLY absent. I've neglected my poor blog and now I have to pay the toll. Is anyone still out there? I've been working on projects here and there. I finished the wedding invite I mentioned...and I haven't finished a number of other projects I've started. Here's the first of a slew of sketches that I've done in the past few weeks.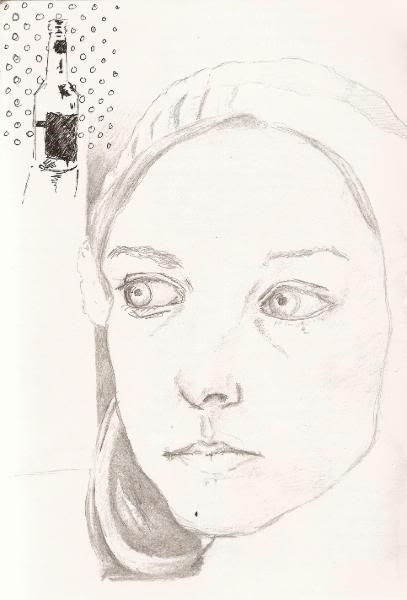 A friend of mine. This was a preliminary sketch for a more polished piece that I've procrastinated on for quite a while. Still hoping for the kick in the pants to finish it.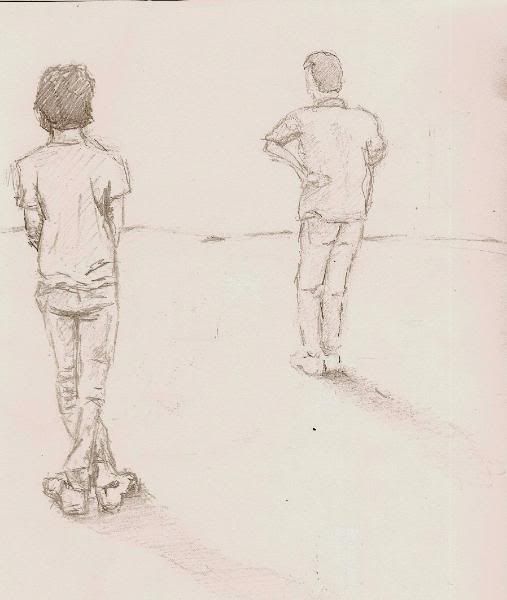 Spectators at an MJ tribute show featuring local Portland musicians. As you can imagine the results were underwhelming, save one really good interpretation. I should mention that I missed the first half of the show. For some reason I really wanted to add in giant vegetables coming out of the ground. As you can see it never came to fruition.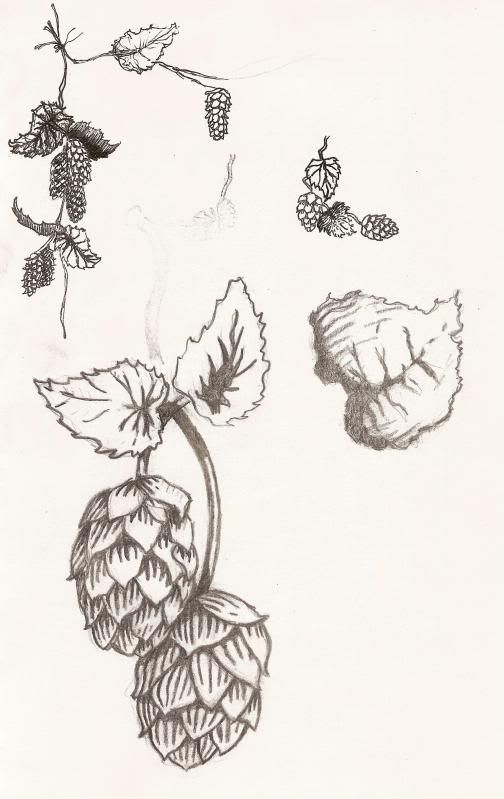 Preliminary sketch for wedding invitation decoration. The happy couple are avid brewers of their own beer and wanted the design to incorporate hops. This was difficult since I've never seen hops before in real life, but the internet seemed to know what they looked like.
I hope this return post was adequate. Come back tomorrow for more back sketches. I PROMISE. Now it's time for more sketching and maybe watching Twins, which Stephanie has never seen. I know, weird right?