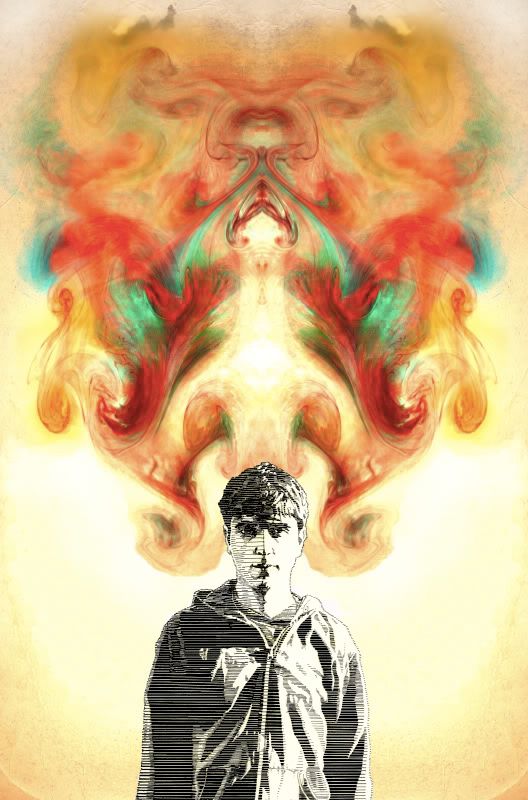 Here's my latest piece for music blog
Chickens Don't Clap
. Check out his latest post on Seattle "Chillwave" project
Big Spider's Back.
This was definitely one of my most frustrating pieces to date, but also perhaps my most successful. I wanted to steer away from the more literal approach I took with the
last Chickens Don't Clap piece
, and try and represent the music in a more abstract way, as well as do just to my friend Yair, the man behind the band. The music of Big Spider's Back is so rich with textures and layers of sound that it's hard to keep in mind that this is all coming from the fingertips of one person. This piece started as a simple pencil sketch, which I used as a template for the inked version. Both are displayed below.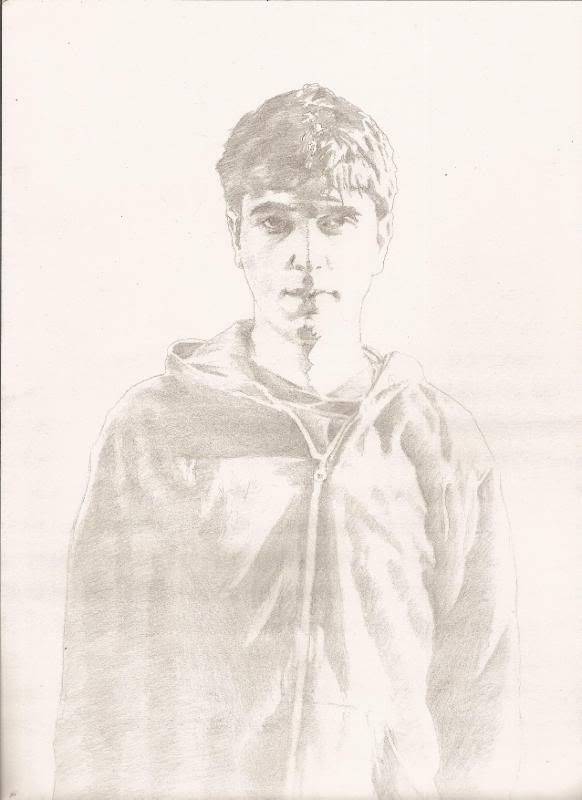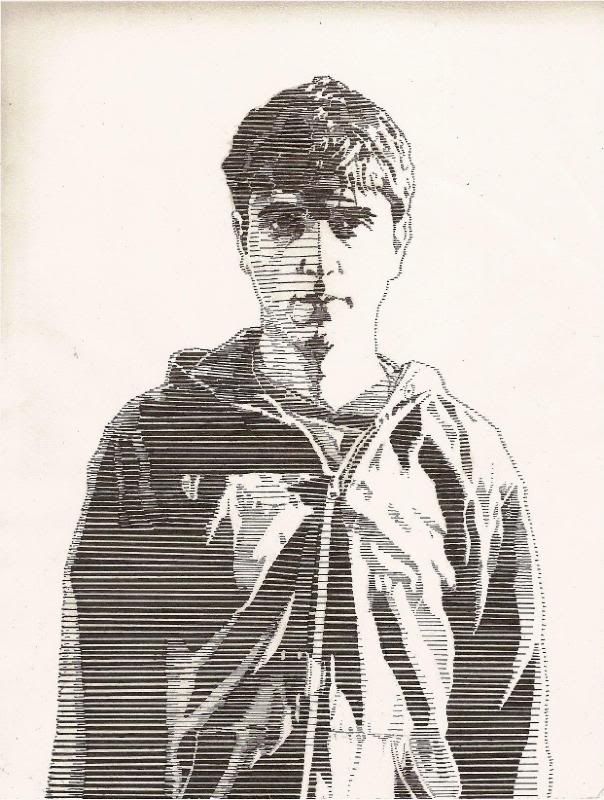 I made the nearly regrettable mistake of using a ridiculously time consuming rendering style that I've never actually done before for the entire piece, and I might be really upset about it if I wasn't so pleased with the result. It was one of those (all too familiar) situations where you have an idea in your head of the final result, but are not exactly sure how you're going to get there, or what it's actually going to look like in the end. I think the line shading came out really cool, but I also think the piece would have been just as successful if the shading was done in solid black. I really like the way the background came out and though it was intended to be abstract I can't help but see the shapes over Yairs head as a sort of animal totem pole. Do you see the bear head and the bird skull?