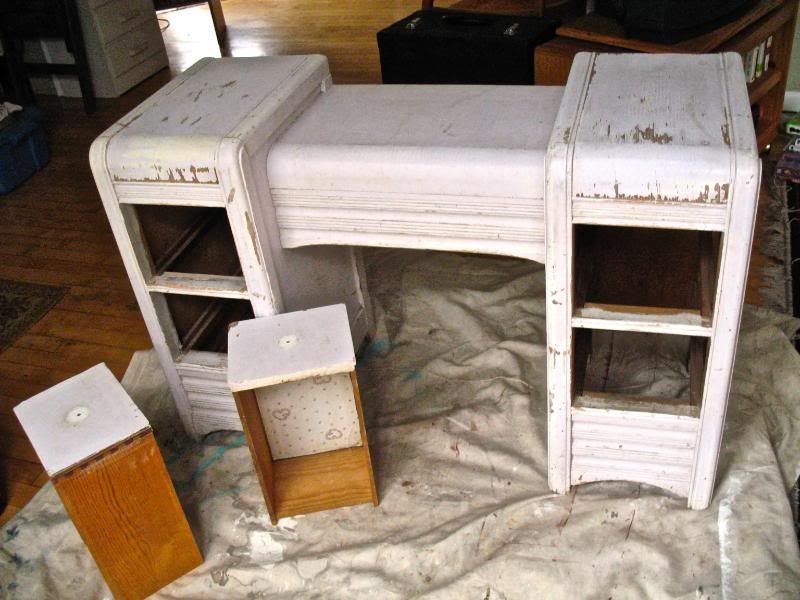 So around a year or so ago I found this desk across the street from my house. It was a bit beat up, drawers missing, and paint chipped, but I thought there was still some life in it yet. For a long time it sat in our front entrance, gathering mail, scarves, keys, and providing much needed storage space underneath. As useful as it was, I felt it wasn't living up to it's potential so I decided to fix it up a bit and give it to my cousin's daughter for her fourth birthday.
I sanded the whole thing down and painted it purple, then outfitted it with new drawer knobs that I got from the rebuilding center. The most challenging thing was figuring out what to do about the two missing bottom drawers. But then I remembered how kids like cubby holes to put stuff in, and with the expert woodworking help (once again) of Michael Heumann we were able to turn them into just that. Below is a picture of Nora and her sister Lila sitting atop the finished product.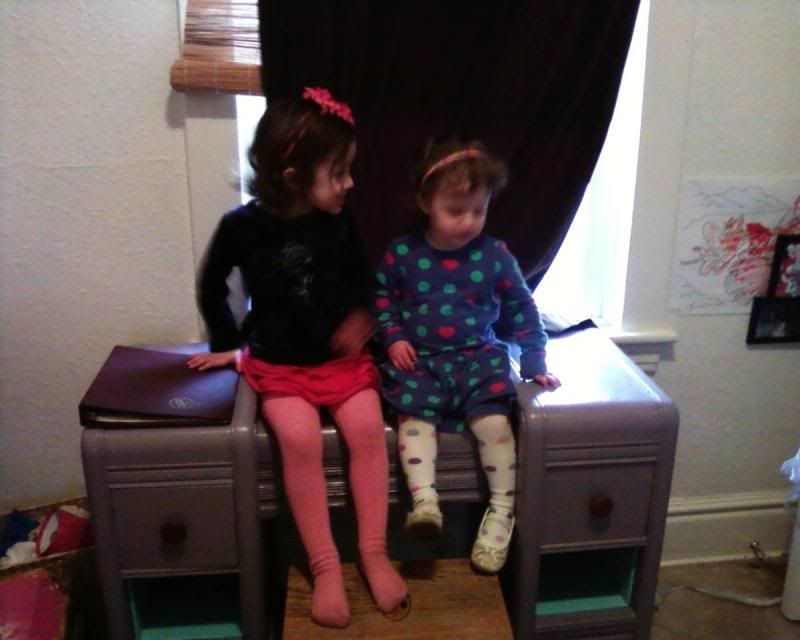 Oh yeah, and I drew a picture of it too.