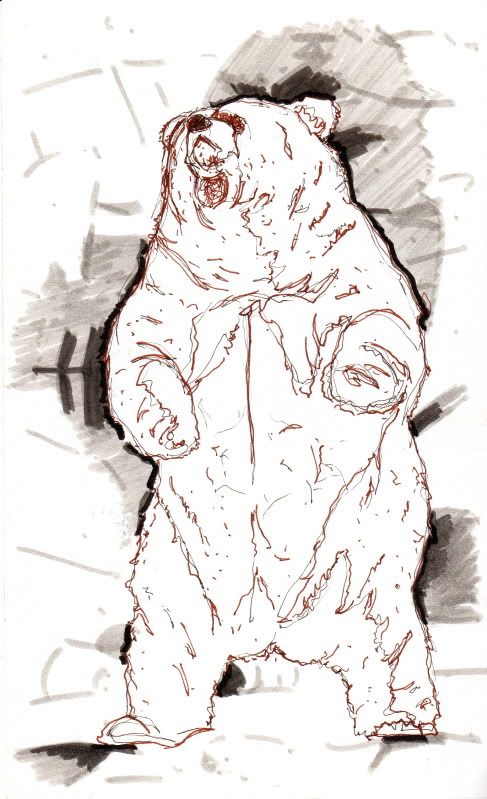 Halloween is over suckers, now it's time for BEAR. BEAR doesn't care about candy or pumpkins. All BEAR wants to do is DANCE. BEAR dances to music with SOUL. BEAR dances to music with BEAT. BEAR doesn't hibernate through the winter, BEAR DANCES through the winter.
I'm going to try and embroider this on a baby blue sweatshirt I got at Walgreens for $4. I imagine he's dancing to
Total Eclipse of the Heart
, but it's open to interpretation. What song do YOU think BEAR dances to?