I wanted to think of something really special to draw for
my girlfriend
for a Valentine's card so I thought of the most romantic thing I could: Squidward from Spongebob Squarepants as a real squid. Actually it was something she requested about a month ago and how could I say no? The real challenge here is that Squidward looks nothing like a real squid, so he still ended up looking pretty cartoony in this drawing. The good news is she likes it anyway and the even better news is she made me an amazing card full of rocking dinosaurs! The images have been posted below with full permission of the artist. Happy Valentine's day everyone (a week ago, I know).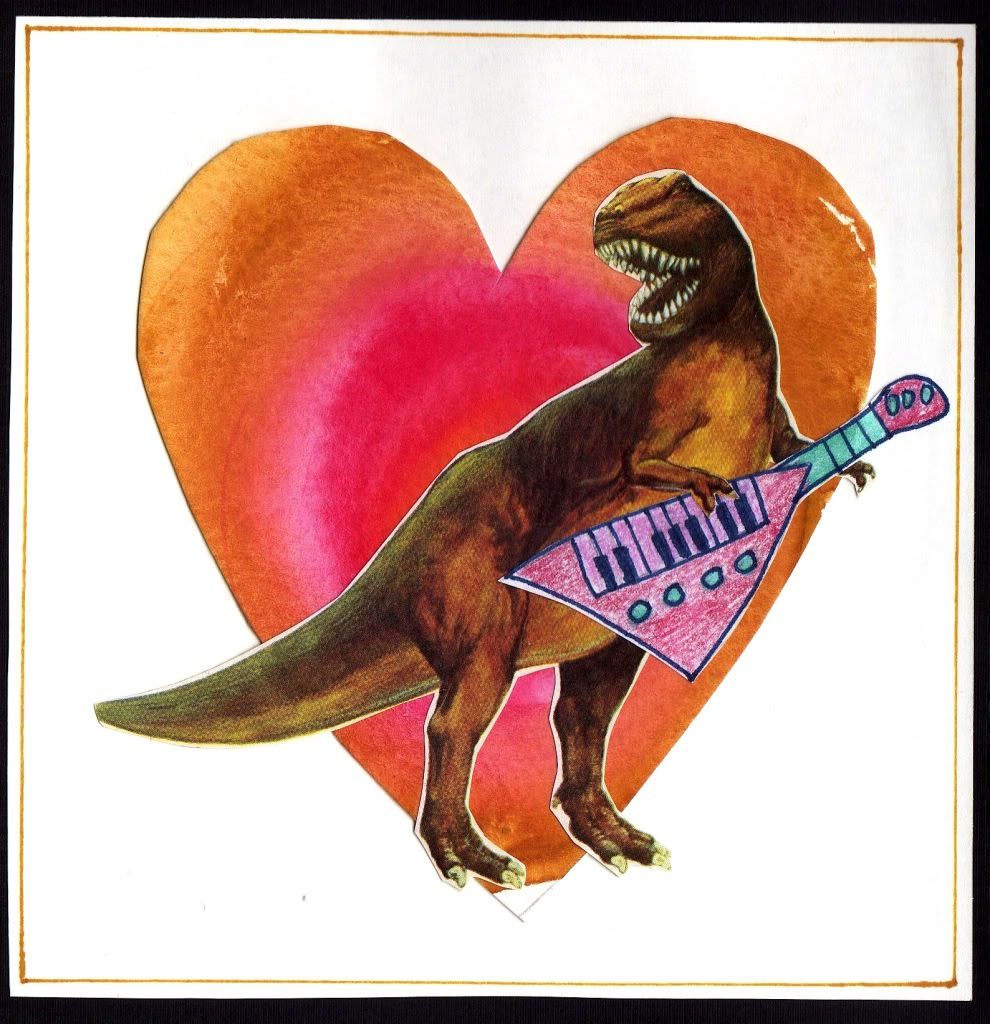 The T. Rex playing Keytar is definitely my favorite. He wails.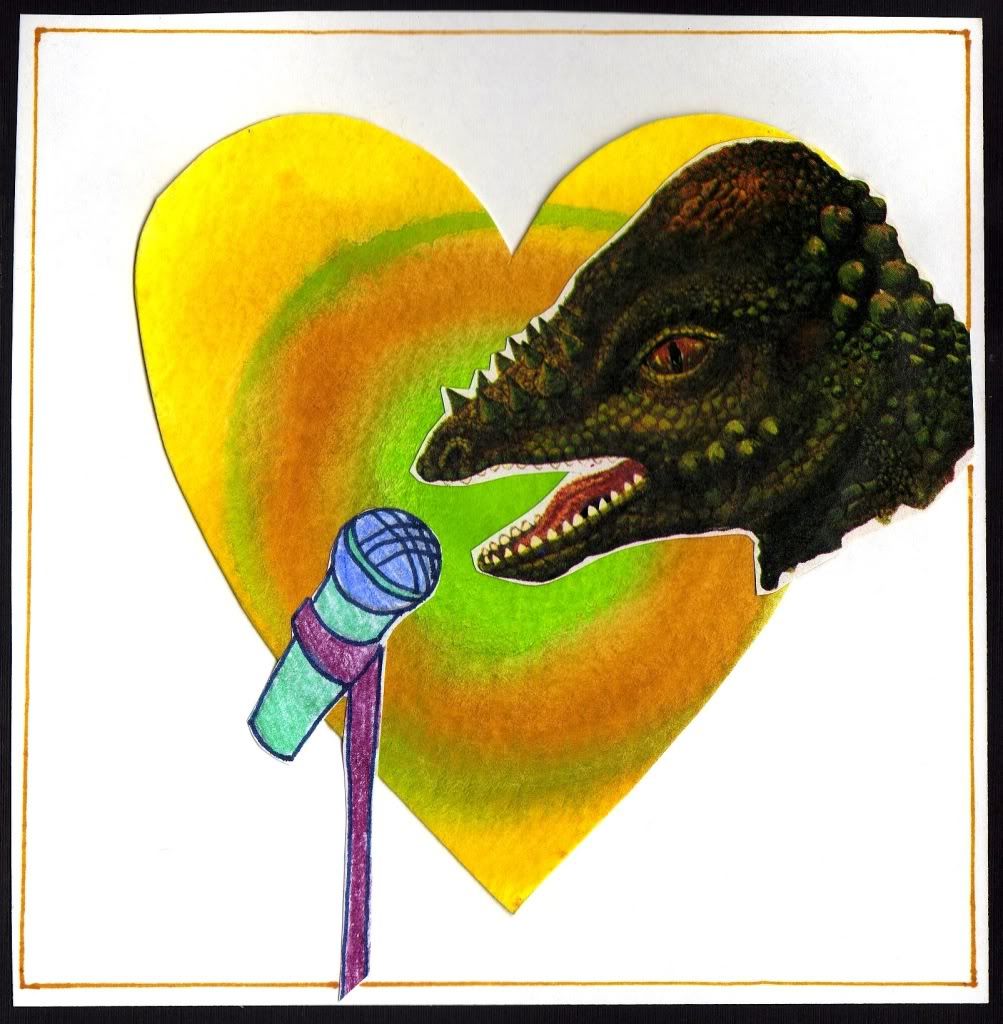 The pachycephalosaurus makes for a great vocalist, but man, what a bonehead.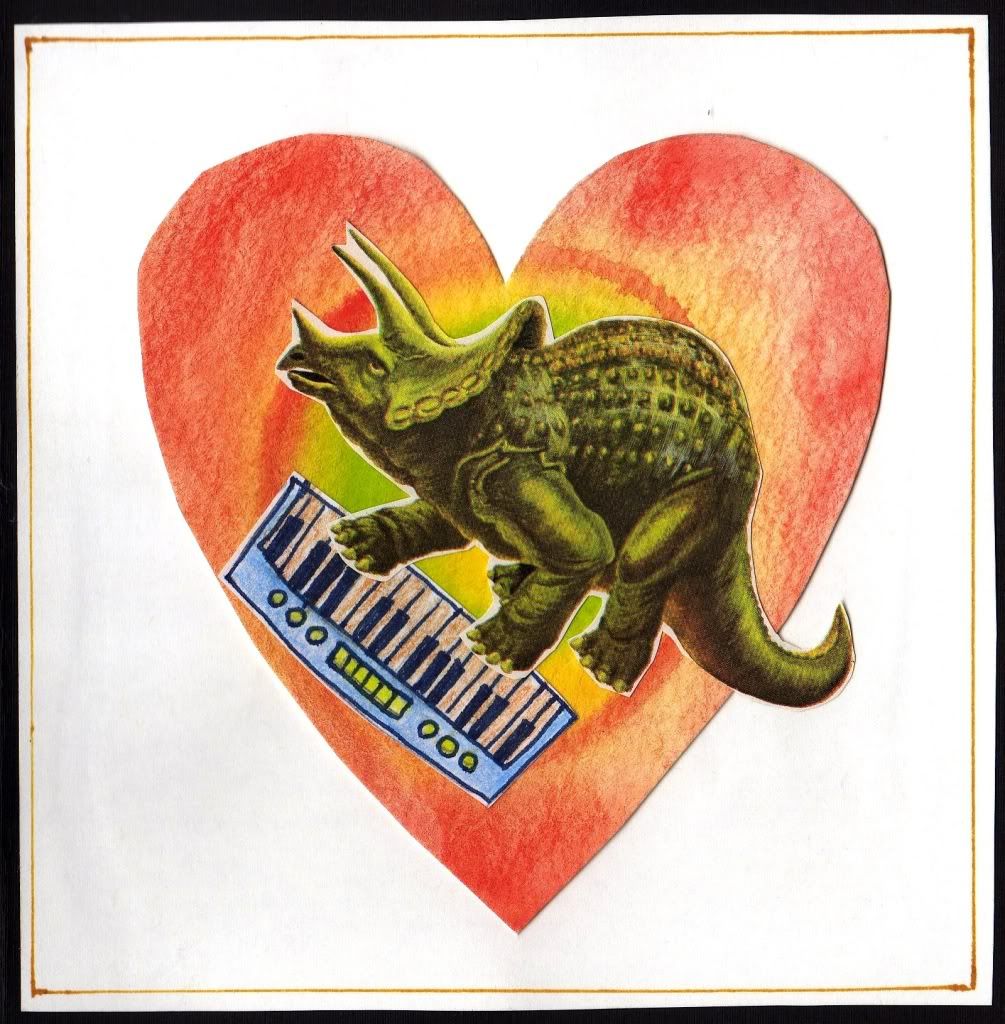 Triceratops can play the keys into any woman's heart.