I'm not sure I've mentioned this on here, but I've got an internship at the moment in the design department of the
Portland Mercury
, an awesomely bitchin' weekly magazine here in Portland. And it's free! My tasks vary from week to week and some weeks are more interesting than others. For example today our project was to design and build a giant spinning prize wheel. I've been told it's going to be used for various contests and promotions on the
blog
, but I'm guessing it'll mostly be used to figure out what kind of takeout to get for lunch in the office.
The
art director
gave me a rough sketch of the design to flesh out and this is what I came up with. I'm not used to drawing without reference, but I think this came out pretty good.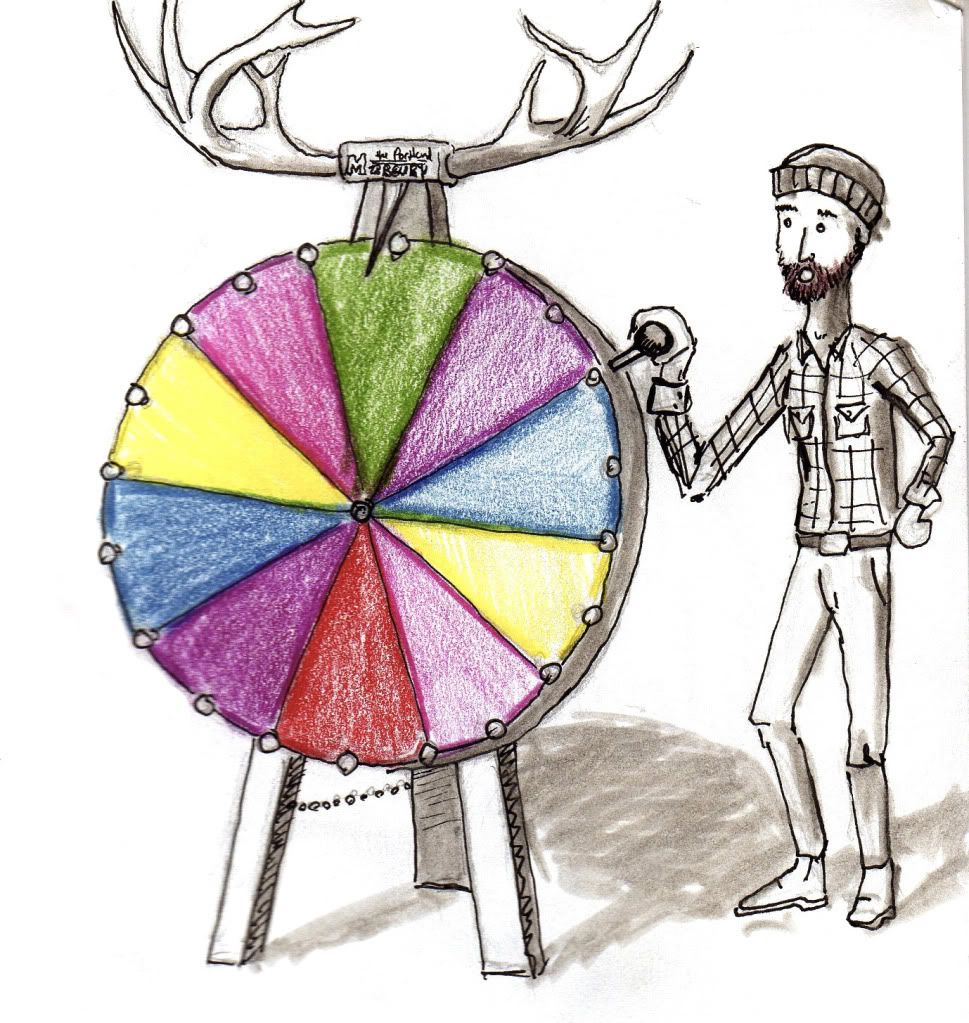 We built the basic skeletal structure today, and will probably end up finishing it sometime next week. It's still up in the air how we're going to decorate the thing (goodbye antlers?) so I drew up a few more possibilities. Tune in tomorrow to find out what they are!