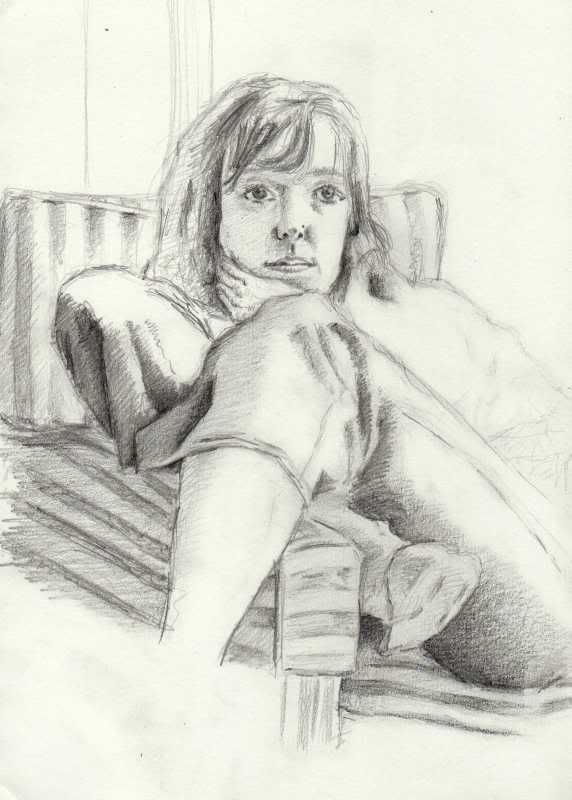 Remember when I drew other things besides animals in old timey clothing? Well here's a weird portrait of
Scuffz
that I did the other night. I think I made her eyes too big.
In other news I'm happy to announce that my animal portraits and stories will be featured in the next issue of
Dewclaw
, an independently published literary journal based in Seattle, WA. Click the link to preorder this issue (only $8) and to check out the awesome woodblock print cover made by Portland's own Stephanie Brachmann.