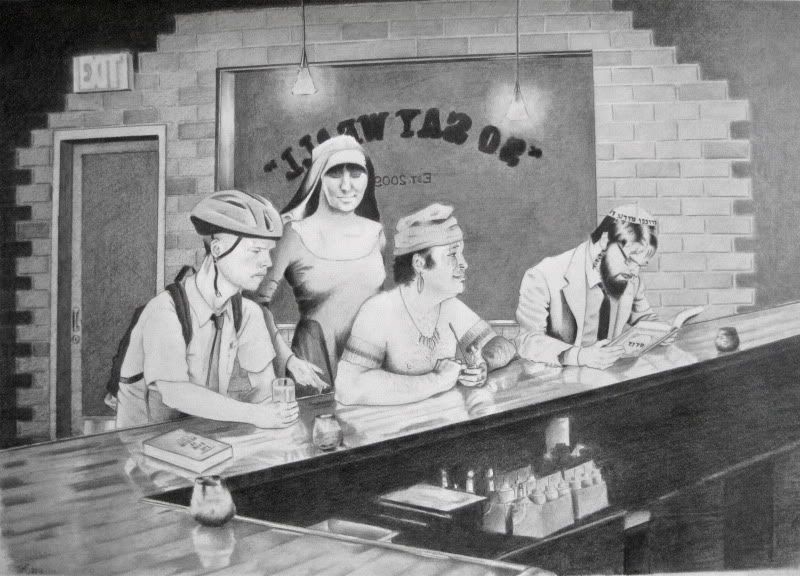 My friend Sam hired me to do this drawing in honor of the one year anniversary of
So Say We All
. According to their
website
"
So Say We All
(SSWA) is a San Diego based producer of multi-media variety shows whose mission is to promote local artists, of all mediums, by staging their art in unexpected and accessible places."
The characters are, respectively, Justin Hudnall (the Mormon), Jess Jollett (the Nun), Sam Carr (the Shaman), and Jake Arky (the Rabbi). Their next show "
Growing Pains
" is this Saturday at Cream Coffee and Wine Bar in San Diego. Check it out if you get the chance.