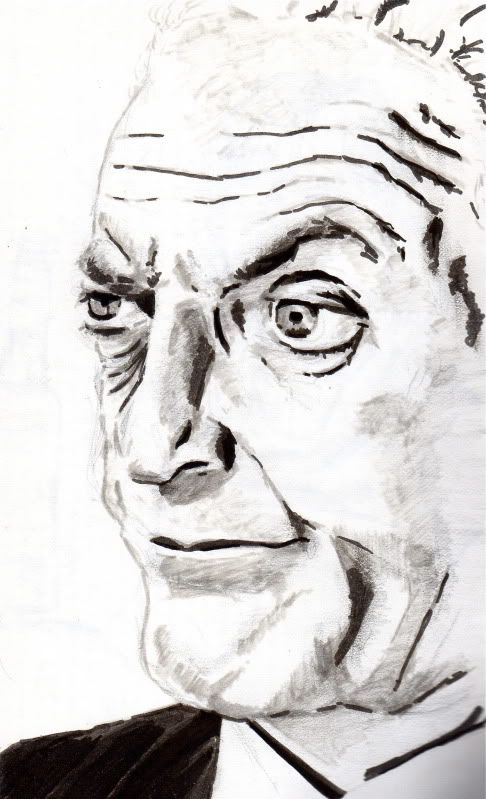 "The Fever" - Episode 17 of the Twilight Zone (January 29, 1960)
Tight-fisted Franklin Gibbs is not pleased when his wife wins a trip for two to Las Vegas. But things change when he falls under the spell of a slot machine that calls his name!
I watched this episode almost a year ago and I've been meaning to draw this screen shot ever since. Look at those eyebrows! This guy is obviously not pleased with anything that is happening. Twilight Zone, you're the best!