I got to do another illustration for
The Portland Mercury
this week! The article is about new bathroom construction in public parks so a toilet in the park seemed the best way to go. Black and white for the printed version and color for the internet.
I was asked to revise my original design because it didn't look enough like a toilet, but I miss the charming eyes and smile of the toilet in the design below. Oh well, that's the illustration business I guess.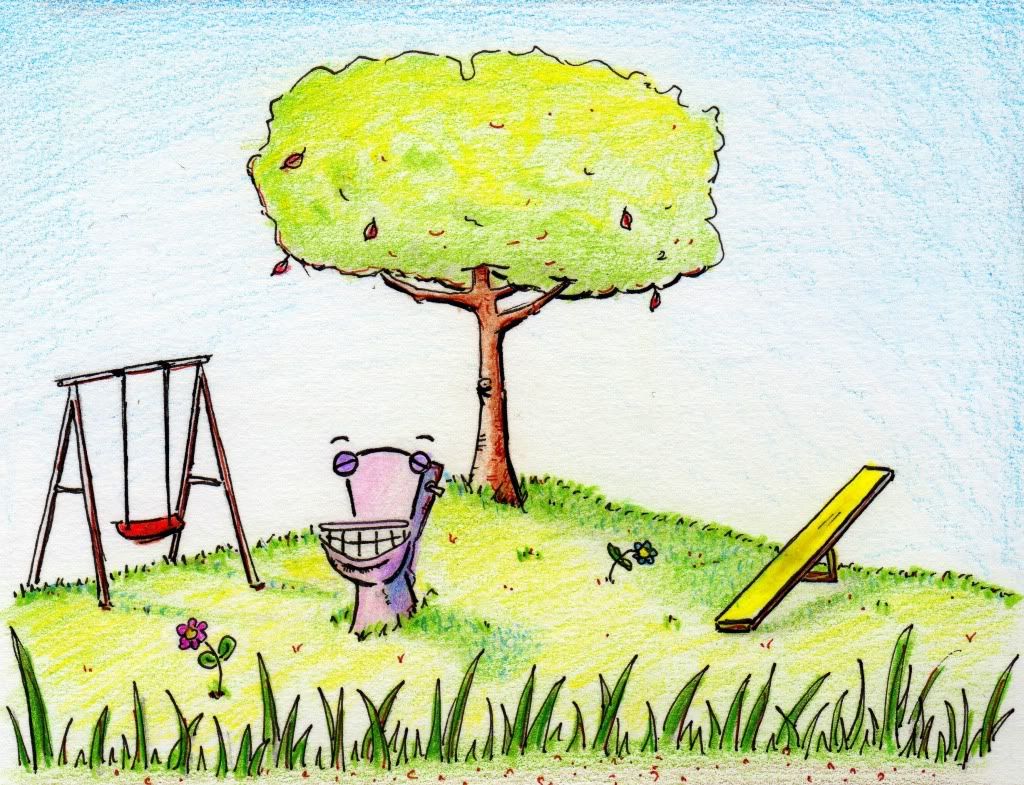 Hope everyone enjoyed the splash of nice weather we've been enjoying the past two days, because it looks like it's going to rain again tonight. When is summer coming??